This morning MOMS Club went to the WVU Farm for their annual Family Farm Day. It was crazy busy with every preschool/daycare there! Kids were EVERYWHERE! Brooklyn had a great time after she learned not to run down the rocky hills. She fell twice and skinned one of her knees!
Mommy & Brooklyn with the cows!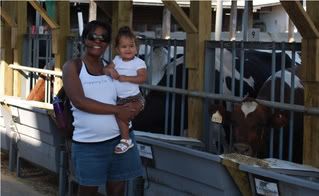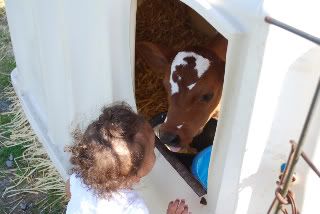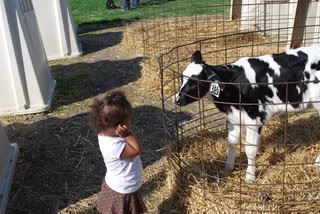 A few friends from Brooklyn's playgroup...
Jenn and Bella with the cows...